The Siddhas are human beings who have taken themselves through the process of activating their consciousness.
What is this activation of consciousness?
The word Siddhis as a word means power; the powers when you make it plural.
Using a little etymology (especially in the English culture) this word actually gives us the word city.  As we know everybody is in cities right now, so you find an immediate connection – because the Siddhis were where people went, en masse at times, to get healing; to find change; to find growth.
The replication of cities is somewhat the same thing, but grossly misconstrued. The cities attract people who come to the city to find jobs and protection, etc.… but it's all external.
They're not looking for their own power.  They're looking for the powers of the city in order to be taken care of and their problems fixed.
When we look at the New Age movement today and all of what we aspire to be in the conscious community, meditations etcetera… it all narrows down to the Siddhis – and what was capable of being achieved once you were able to unlock these abilities.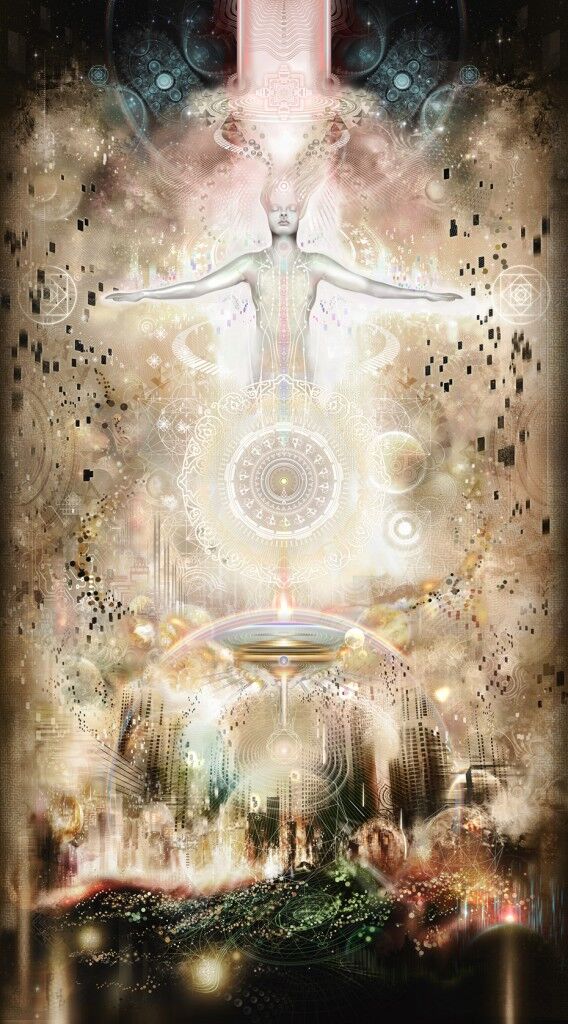 We have some notations here of what these Siddhis and powers actually are – What is the power connected to and how does it work?
The Parkaya Pravesh is placing one soul into the body of another person – this can be the route to Immaculate Conception and raising the dead.  This is an ability that can be achieved by unlocking certain chakras, and it gives you the ability to literally transfer your energetic field into something else.
You can do that being an infinitesimally small creation and then living through something essentially by inseminating it – so infinitely small… even placing your body inside of something that may be inanimate or dead, and bringing it back to life.
We have another one called Haadi Vidya which is no hunger, no thirst, a nullification of oxygen (no need for oxygen), extensive fasting, and no bowel movement – the main point with these powers is to go beyond what would be the standard drawback of the human body.
You have Kaadi Vidya which is the change of the seasons have no effect.  This is big because the environment often controls a lot about how we function, and how we think.  With this power, the environment doesn't actually have power over you – even full moons, Suns and certain cycles etcetera… it all has no power over you.
As we move on, we get the Madalasa Vidya – becoming as small as a particle, which also connects to that first Siddhis power.  It also gives you the ability to increase your size exponentially.  So, if something needs to be lifted, if you need to go into another space…  you can make yourself really small to get in there, or really large to get up there.
We have the Vayu Gaman Siddhi – this is flight or teleportation.  Some are even familiar with now and experiencing it through the height of astral travel and hyper-dimensional travel.  Teleportation, gain physical flight, and levitation etc this is where all that comes from.
Next, we have the Kanakdhara which is unlimited wealth and even beyond.  This is increasing food and increasing abundance, like the five loaves and two fish parables of Krishna (also known as the Christ) which is being able to feed a lot people with a small amount of food.
Then we have Prakya Sadhana which is making a barren womb fertile, or anything barren fertile again, even if it's a desert or a dead tree.  Bringing fertility back into that womb – the ability to see into those metaphysical planes to see what the blockage or the issue is.
Finally, the last one we are going to cover is Surya Vigyan – using the solar rays to transmute one thing into another thing.  Since this projection that we're in is generally sprayed from the Sun, if you have access to that Ray before it touches whatever it is supposed to, to become dense and form into, you can change what it's forming into- and that gives you this power.
The way to attain those powers is what they call Aushadhis- which is basically awakening through herbs.  This gives us the shamanistic traditions of using the Ayahuasca, the DMT, the peyote, etc. to bring about different spiritual powers.
That was not the only way, however.  Generally, there was the strictest asceticism (severe self-discipline and avoidance of all forms of indulgence) often practiced in place of that.  Meaning no drinking water and fasting to bring about enlightenment.
Lastly for now but not least, there was Shakti – where your master, teacher, or guru could actually transfer energetic potential that would give you some insight into what those powers would be.  Then as you ran out of Shakti, which is like fuel, you would still be inspired to continue your process of building Kundalini, so you can achieve those points.